The COVID-19 pandemic has resulted in millions of people across various industries getting laid off or furloughed. According to the United States' Board of Labor and Statistics, 13.6 million Americans were unemployed as of August 2020, including employees who have been laid off or placed on furlough.
Losing a job often comes with a change in your employee benefits, but what happens if you're on furlough due to COVID-19? Can you keep your health insurance during furlough? This unprecedented time has been the source of much confusion regarding benefits like health insurance coverage.
Keep reading to find out the difference between the permanent termination of employment and furloughs, and how each situation impacts your health benefits.
What is a Furlough?
Furlough is a temporary unpaid leave that can be short-term or long-term. While you're not an active employee with the company, they do intend to hire you back once the waiting period is over. Companies will usually do this to reduce costs during a specific period or during unprecedented times like the COVID-19 pandemic.
Furloughs are considered mandatory, so there is no option to come back to work during the furlough period. Companies are very strict about these policies, with no exceptions. This type of unpaid leave is a little different than traditional layoffs, though. 
Is a Furlough Different Than Termination of Employment?
While a furlough is considered a type of layoff, being laid off means permanent unemployment. There are occasions when a job offer is eventually extended to an employee who has been laid off, but this is not the norm. That's because layoffs usually happen when a company can no longer afford to keep them due to financial reasons like filing for bankruptcy.
Can You Keep Your Health Insurance During Furlough?
Employees on an unpaid leave of absence shouldn't expect to receive a paycheck while their career is on hold. However, the good news is that many furlough employees still get to take advantage of their employee benefits like health care coverage, their HSA, and flexible spending accounts. There's a catch, though. You will be expected to contribute your monthly premium payment; however, some employers will push back your payment until you return to work.
Can You Keep Your Health Coverage After a Layoff?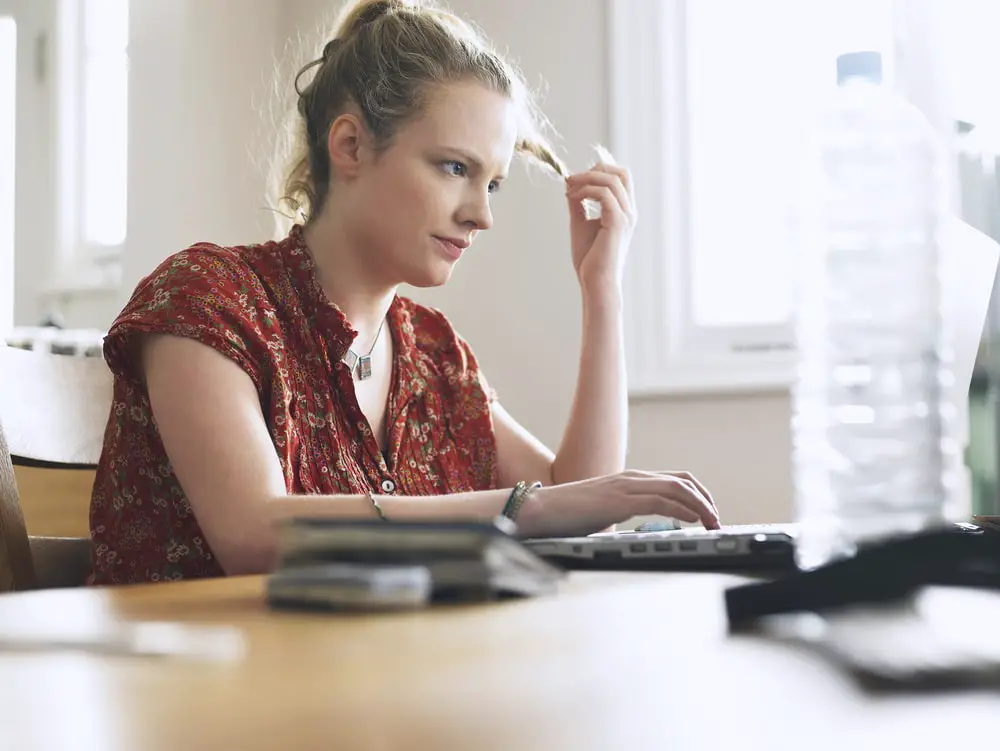 Permanently losing a job means permanently losing the health insurance benefits that come with it. There is still something you can do, though, and that's signing up for COBRA continuation coverage. If you're not familiar with COBRA, it's a federal program, and it stands for the Consolidated Omnibus Budget Reconciliation Act. 
COBRA was originally passed in 1985 and updated in 1999. This law requires employers with 20 or more employees to make full-time employee benefits available to individuals after qualifying events like being laid off. By signing up for COBRA, you will be able to keep your employer's health care benefits for up to three years, but not everyone is eligible. 
Who Qualifies for COBRA?
If your previous employer provided a sponsored group health plan and has twenty or more employees, you are likely eligible. Still, there are what's called qualifying events, which ultimately determine your eligibility. If you experience one of the following scenarios, you may be eligible for COBRA coverage.
You were terminated for any other reason outside of "gross misconduct." 
You lost your healthcare coverage due to a divorce or the passing of the insurance policy's primary holder.
You lost your health insurance because your employer reduced your hours.
You voluntarily quit your job.
It is your employer's responsibility to let you know whether you're eligible for COBRA or not. If you qualify, you have 60 days to decide if you want to enroll. When you decide to sign-up, you will be required to make your first insurance premium payment within 45 days. COBRA will allow you to have the exact coverage anywhere between 18 months and three years. 
Is COBRA the Right Choice for You?
The nice thing about COBRA is that you can rest easy knowing that your family's medical coverage can continue seamlessly, and it's the only option that does this. However, even though COBRA is the only option to extend your current coverage, that doesn't necessarily mean it's right for you. There are some things you need to consider before signing up.
The most apparent downside to enrolling in this program is the COBRA premiums. You will get to keep your same coverage, but you will be paying a lot more for it since you no longer have your employer's contribution. This could mean hundreds of dollars extra on top of what you are used to paying. Another drawback is the fact that your coverage could change if the company makes any adjustments to its group health plan. 
What Are Your Other Options?
If COBRA doesn't sound like the right solution after the termination of employment, you can look into enrolling in individual insurance coverage. This is an affordable option for many, even though you will have to cover the entire monthly premium. That's because you may be eligible for tax subsidies that can significantly reduce your monthly cost. This is especially true for those who have experienced a loss of income.
The Affordable Care Act makes it possible for those experiencing financial hardship to get healthcare coverage. It also prevents insurance providers from denying coverage or increasing premiums for individuals with preexisting conditions. This is an excellent option to consider, but it is subject to open enrollment periods, which can delay how soon you get coverage. 
Understanding Your Options is the First Step
Being on a leave of absence from your job due to COVID-19 can add stress to your life by causing uncertainty when it comes to your insurance coverage and finances. Now that you know what your insurance options are during this trying time, you can make informed decisions to stay afloat until things go back to normal.